GABF My second year. The day did not begin as planned. Pat dropped off Chris and I near the RTD bus stop. Last year I had to stand in the aisle all the way to Denver, not a terribly big deal, but I couldn't write any last preparatory notes. I vowed to take an earlier bus. The best laid plans "aft go agley". The first bus didn't even have standing room. Oh, no. Would this be the pattern? We struck up a conversation with a couple of fellow beer geeks (notoriously friendly folks for the most part). He suggested an Uber ride that we would split. An excellent suggestion so he booked the ride. The great advantage here is that we would be dropped off right in front of the convention center and not have to walk the distance from Union Station. A note for next year.
In the past you would join an incredibly long line that would snake around and through the building. This year a second entrance was added and we were herded inside, safe from the vagaries of Denver weather, although it was sunny and warm for this day. It could just as easily been an early snowstorm. I had a back pack this time with camera, a water bottle, notebook, pretzels, and beef jerky and was worried once I saw the "Absolutely No Backpacks" sign. We started to make frantic phone calls to people we knew. Not to worry as it turned out. It must be my gray hair, nobody gave me a second glance.
There were 750 breweries and 3800 beers, so I had meticulously planned our route to achieve the following objectives-
last year's medalists (gold, silver, bronze) who would be pouring those same beers this year
Reviewing the recommendations of various blogs
Revisiting breweries that I enjoyed from last year
Recommendations from other attendees
a few local folks
Getting Garrett Oliver's autograph
Dragon's Milk bottle caps
Bluebonnet Brewing
The main exhibit hall is alphabetically organized into islands based on geographical regions. So depending on our entrance point we could work through A to Z or Z to A to minimize traipsin
g all over the hall. If a select brewery had too long of a line, we would move on down the list. There are simply too many good beers to sample and fine folks to talk too. Once the gates opened there is usually a rush to a handful of breweries (New Glarus, 3 Floyds, Russian River, to name a few), but those lines usually greatly shorten at some point during the 4 hour session.
I am keen on maximizing my time and also figure that I can usually taste about 25 samples before my palate is dulled. I pour out a lot and take regular water and pretzel breaks. I also like to find a place to sit and write after 6 beers or so. I had prepared two charts that have been excerpted below. I am interested in brewing heavier beers, especially barrel-aged ones, so my list is skewed toward that end, but I also like ESB's (Extra Special Bitter) and we brew a very good one. Chart A shows the styles we wanted to investigate further, 3 beers to a style. I had five styles chosen- Wood & Barrel Aged Strong Beers, Aged Beers, ESB, Wood & Barrel Aged Strong Stout, and Barleywine Style Ale. These would give me a strong background for our own beer brewing. I also list the state and island station. This means we have to walk a bit more, but we can better judge beers of similar types.
Chart B lists all of the breweries in station alphabetical order. This list includes additional breweries that I have found interesting although I hadn't picked out any particular beer to taste. Again, if a line was too long when we passed by, we would simply go on to the next brewery. Despite the organization, you still do a hefty amount of walking.
Chart A
Wood & Barrel Aged Strong Beers
Lonesome Dove     Sun King                                 IN          E8
Barrel-Aged 666     Sun King                                 IN          E8
Buffalo Bock           Minneapolis Town Hall           MN        Z3
…………
Chart B
Breweries In Alphabetical Order By Station
Bell's Brewery                    C12
New Glarus                        D31
JAFB Wooster                    D10
Sun King                             E8
Three Floyds                      E31
Brooklyn Brewery               G9
Kane                                    H3
Goose Island                       I1
……….
First st
op was connecting with brew brother Chris' brother who is a partner in Bluebonnet Beer Company (http://bluebonnetbeerco.com/) out of Round Rock, Texas. Final objective, accomplished first.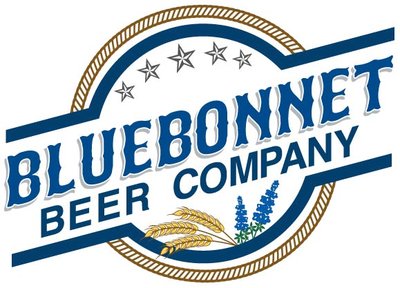 Objectives 1,2, and 3 (notable breweries) were achieved through the execution of our planned route. Objective 4 (attendee recommendations) would be a flexible situation…we might get some or not. Objective 5 (local folks) would be met once we received texts beckoning us to their stations.
Objective 6 (Garrett Oliver's autograph) was the second order of business. Backstory needed. At the festival last year I happened across the folks from Brooklyn Brewery, head brewer Garrett Oliver. I was working on my dissertation and kept finding myself drawn to his writing about beer and food, chiefly, The Brewmaster's Table. I really didn't think he would be there, but when I asked the representative responded that he would be right back. I was stunned, but gathered myself, waited patiently, and was able to snap this selfie.
This year, I quickly repeated the story to Mr. Oliver in order to get his autograph. Objective 6 accomplished.
For the previous year, I have been under the spell of Dragon Milk's Stout by New Holland Brewing out of Michigan. This is a truly tantalizing brew. Milk stout aged in bourbon barrels, smooth and complex. I even wrote an exceptionally humorous email to the brewery, but never heard back.After a few four packs, I decided to start saving bottle caps. I wanted to present them to the reps at the festival.
Unfortunately, only an underling was manning the booth when I approached. She thought it was funny, but it just wasn't the strong reaction I was hoping for. Ah, well, next year.
If you scroll back up to the map you will see an area called Silent Disco between Islands S and T. I was curious, but that was shoved to the back of my mind as we were searching out fine beers. We chanced upon the area. People with headphones gyrating to an unheard beat. One of the funniest things I saw all day. And a signal that it was time to walk back and catch the bus. I like to be at the bus stop by 4 pm when the session closes. That way I am virtually guaranteed a seat for the ride home.
Recommendations for next year-
Uber there and bus ride home
Keep the same number of styles. I like to focus on the 3 or 4 styles I want to brew and taste similar offerings.
Take Chris again. It's great to have another palate. That way we can get two different samples and compare observations. We do pour out a lot.                                                                                                                                                                                                                                                                                                            Cheers, Scott